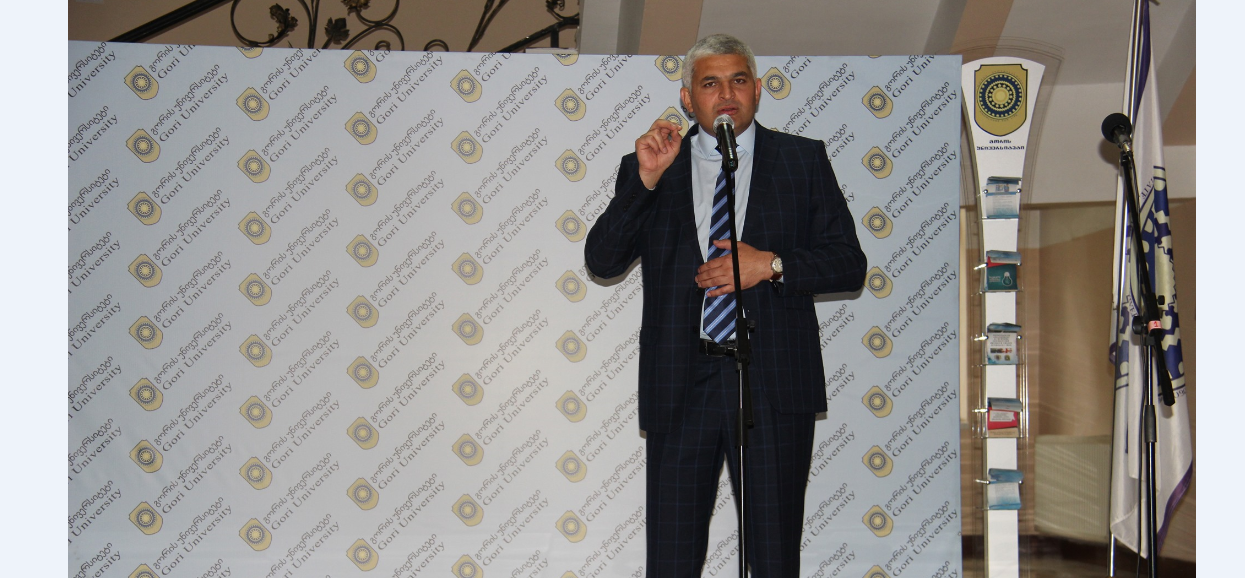 New academic year has begun at GSTU
16 September,2019
On September 16, 2019 a celebratory event was held, dedicated to new academic year of 2019-2020. Students, teachers, invited guests attended the event. It was opened by the rector of the university, prof. Giorgi Sosiashvili, who congratulated students, especially first year students and wished them successful year, he also mentioned new approaches and plans for upcoming year. Among invited guests, Metropolitan Andria of Gori and Ateni and deputy governor of Shida Kartli Mr. Nugzar Samkharadze also addressed students.
Professors : Aleksandre Mghebrishvili, Giorgi Khorbaladze, Ioseb Alimbarashvili, Marika Sherazadishvili, Davit Chochishvili also addressed students and wished them fruitful academic year ahead. Tamar Nadiradze and Rati Mariamidze, gave speeches during the meeting, they had graduated GSTU and started working at the university. They expressed gratitude and willingness to give their Alma Mater the devotion it deserves as new employees. President of student self-governance Natia Megrelishvil and Nani Okropiridze also congratulated students the beginning of a new academic year.
Gori State Teaching University wishes its students a successful new academic year.
Attached Images